Saskatoon is a city of 200 000 in the middle of the Prairies. It is relatively isolated, with the closest bigger town, Regina, 2.5 hours away (driving), or 250 km to the southeast. To the northwest Edmonton, Alberta is 5 hours (over 500 km), and Calgary - 8 hours (over 600 km).
All around is prairie and blue sky. It hardly ever rains.

Sunsets are spectacular. View the image below as a Flash-animation (thanks to Fazal Malik for producing it from the static image!).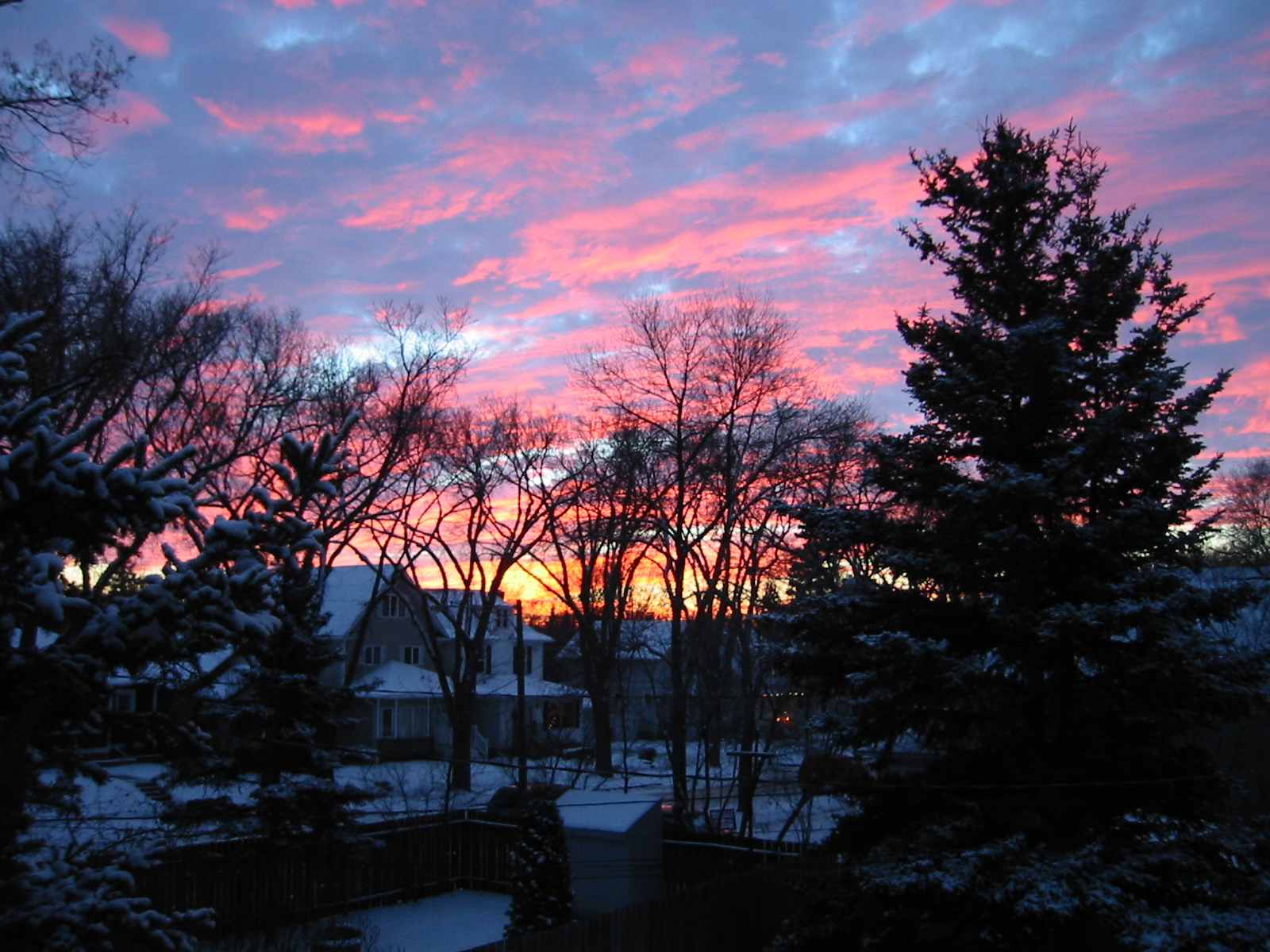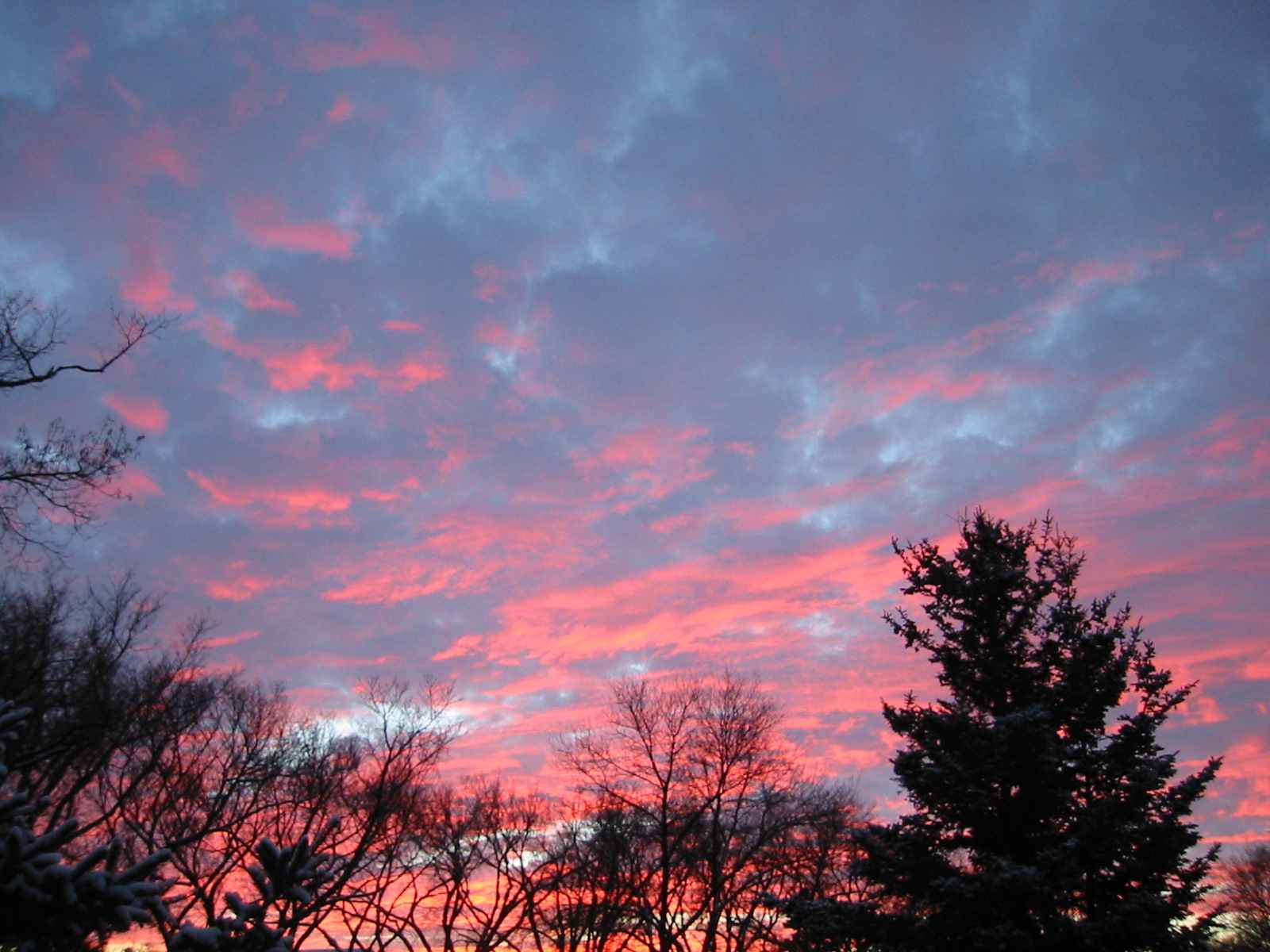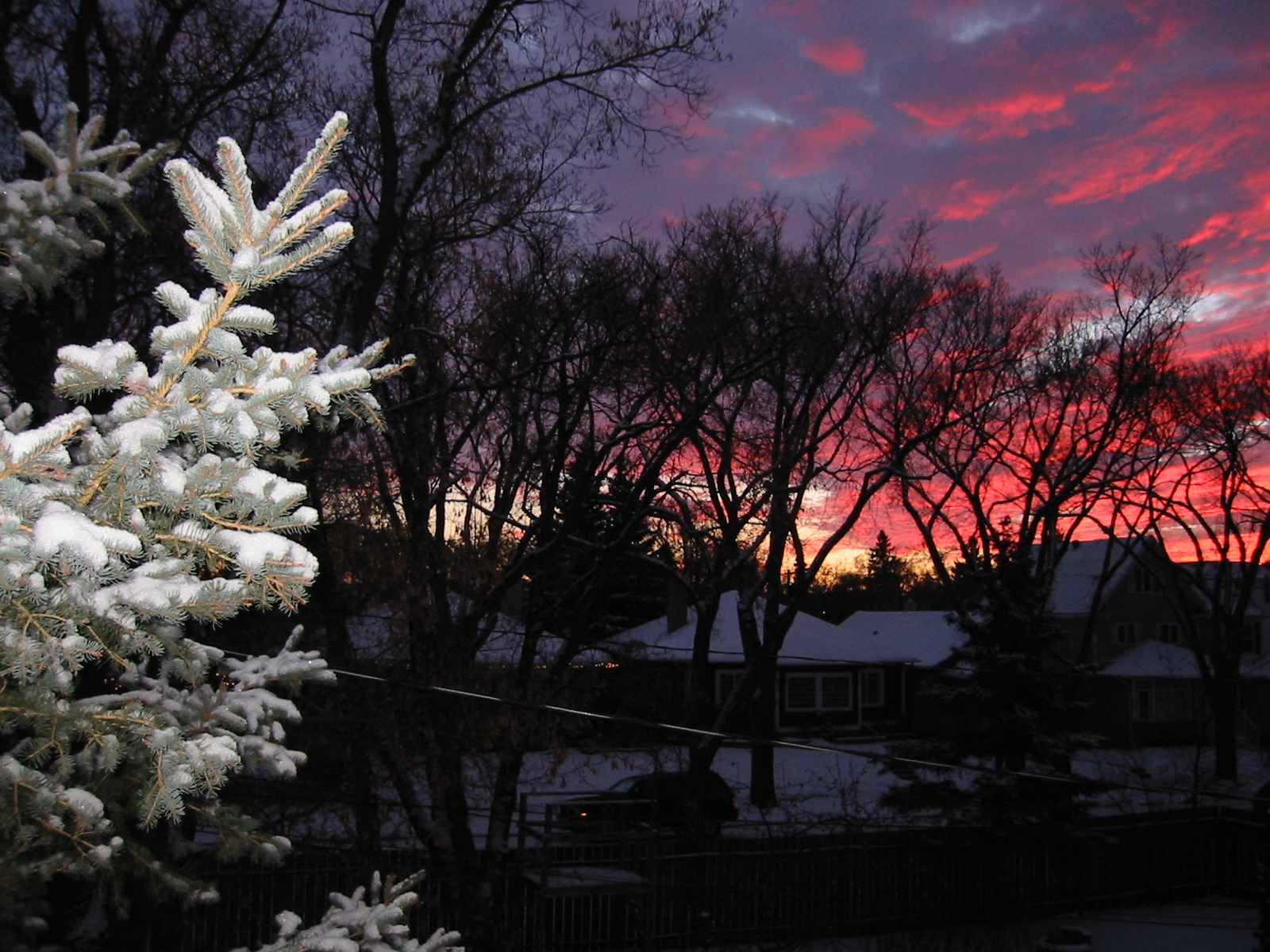 One can see trees only in the city, since they are planted. Trees have hard time surviving in this harsh climate. They develop dense and very twisted branches.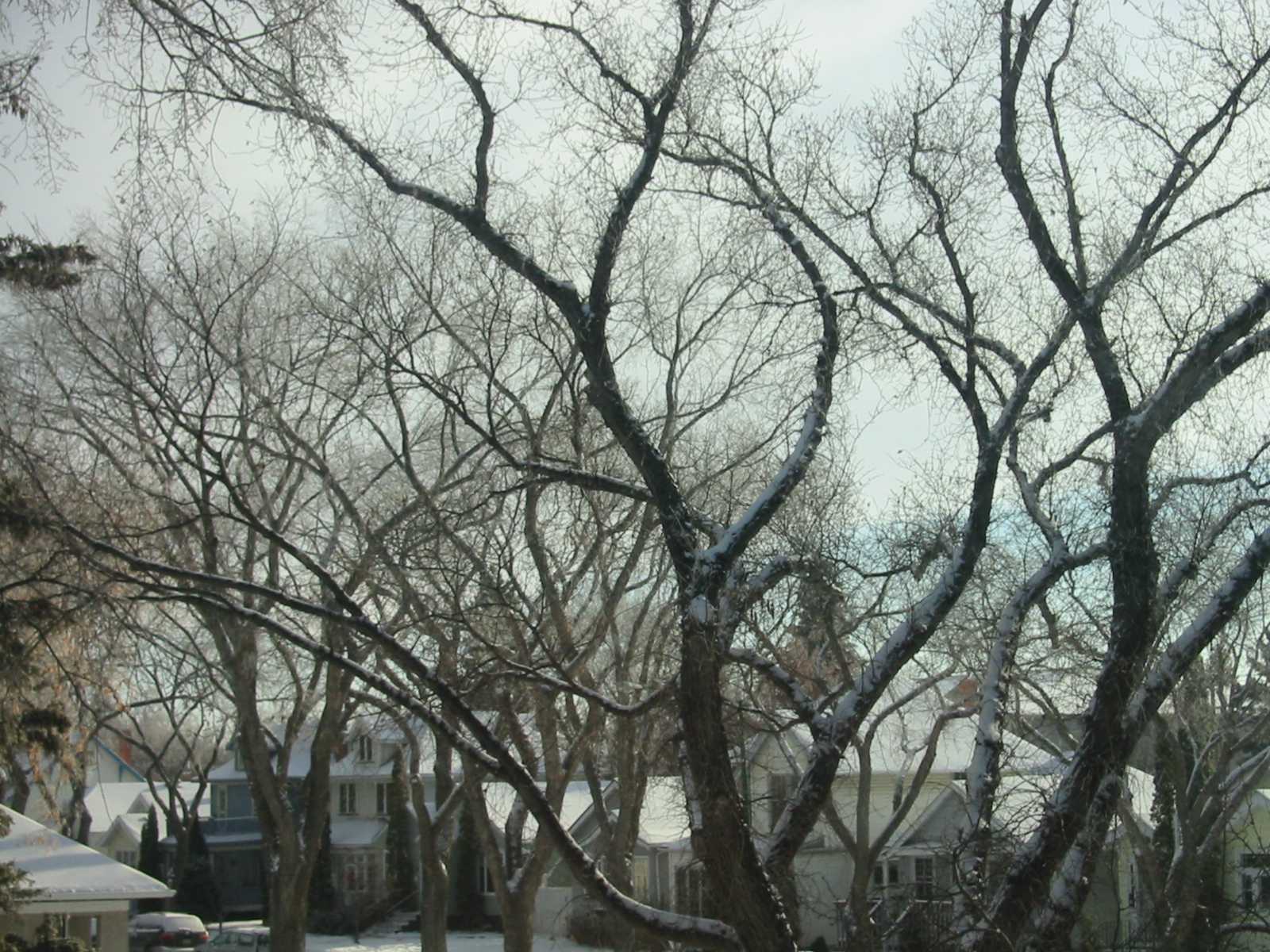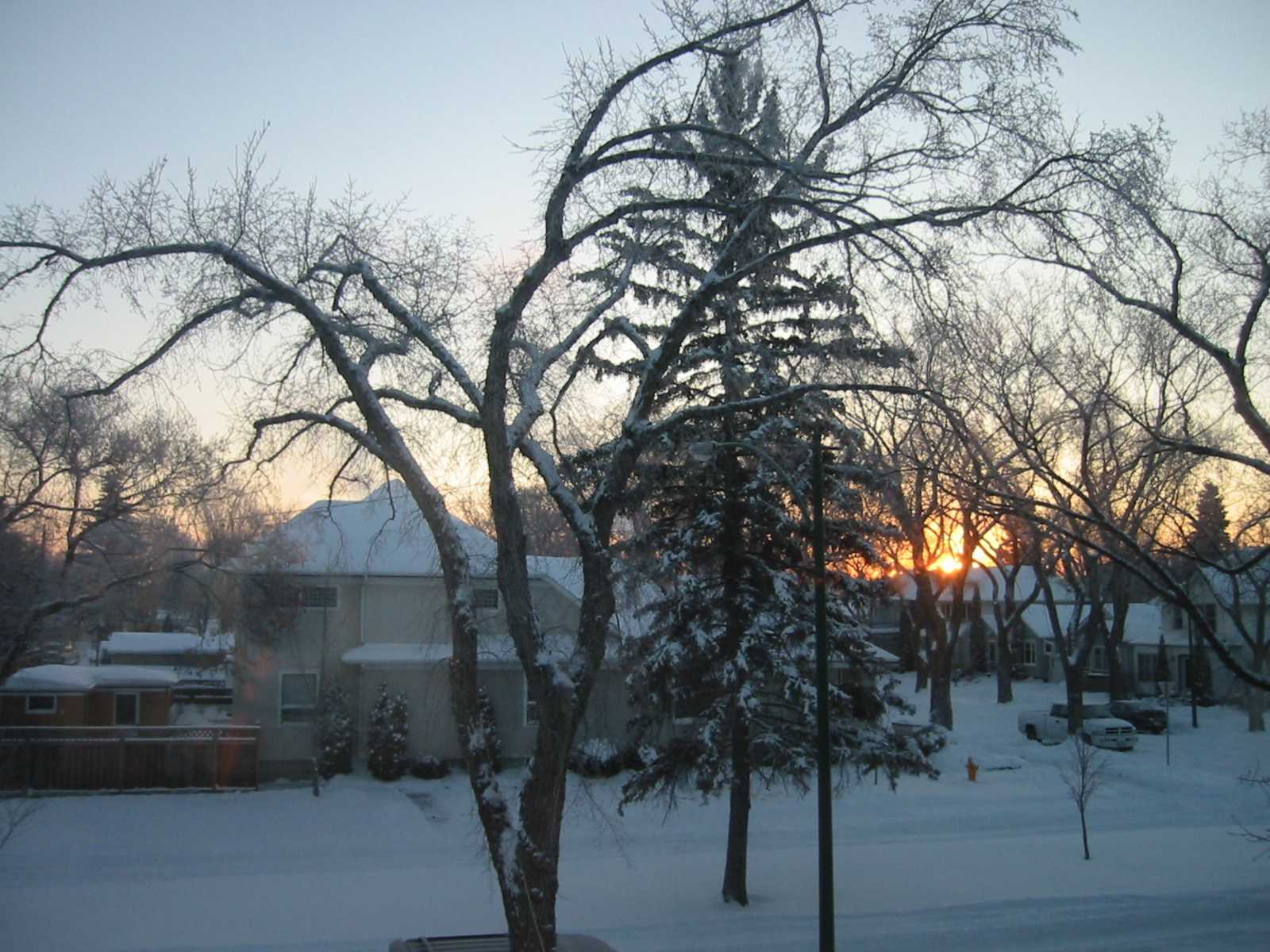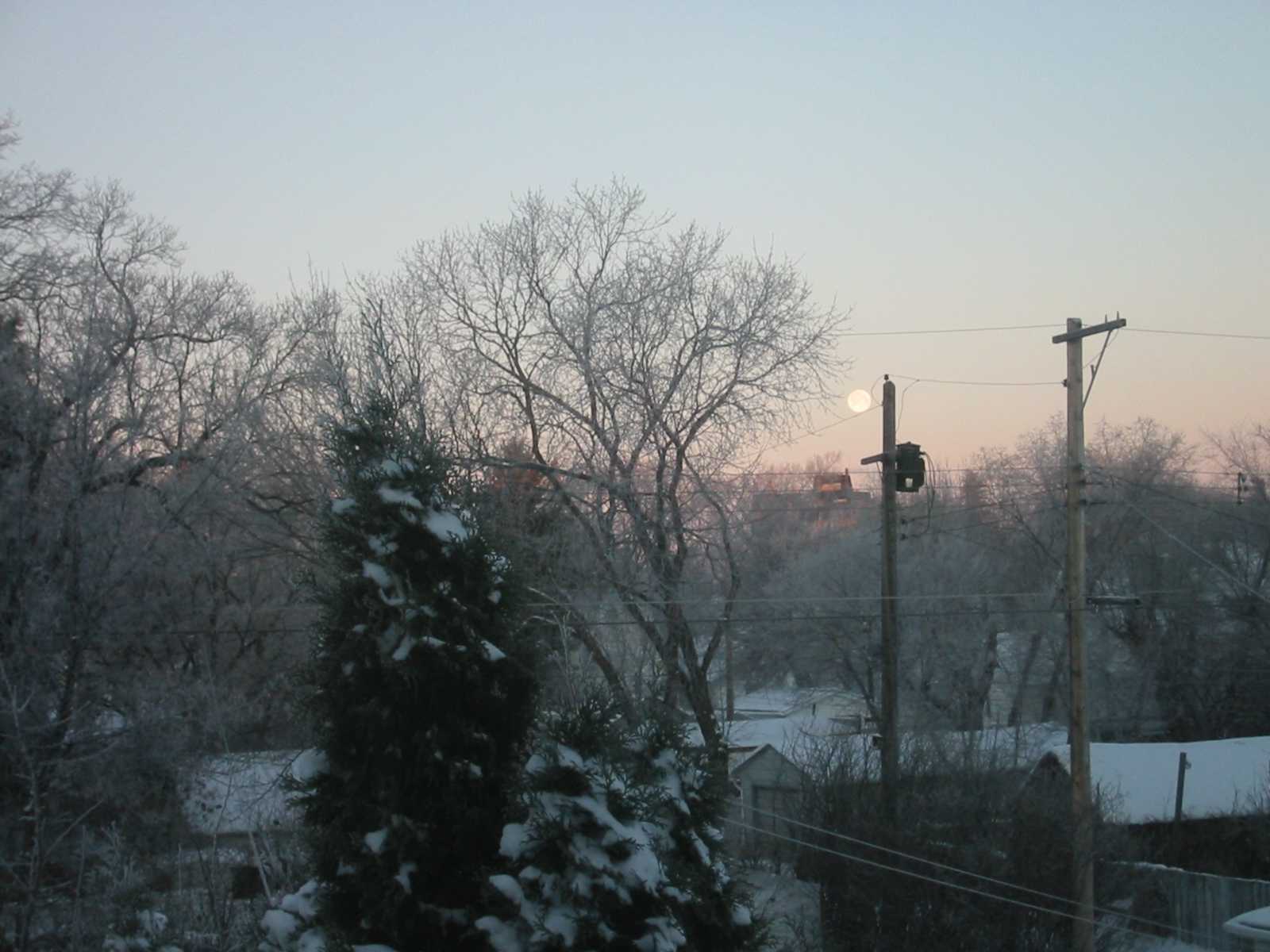 Outside of the city there are fields with occasional shrubs. A lot of wildlife: deer, coyote, skunk, badger, beavers and so many birds! Most annoying are the crows and magpies, they eat the eggs of smaller birds. Blue jays are common in the city, and there are also big birds, countless geese, herons, even pelicans (on the river, right in the city!).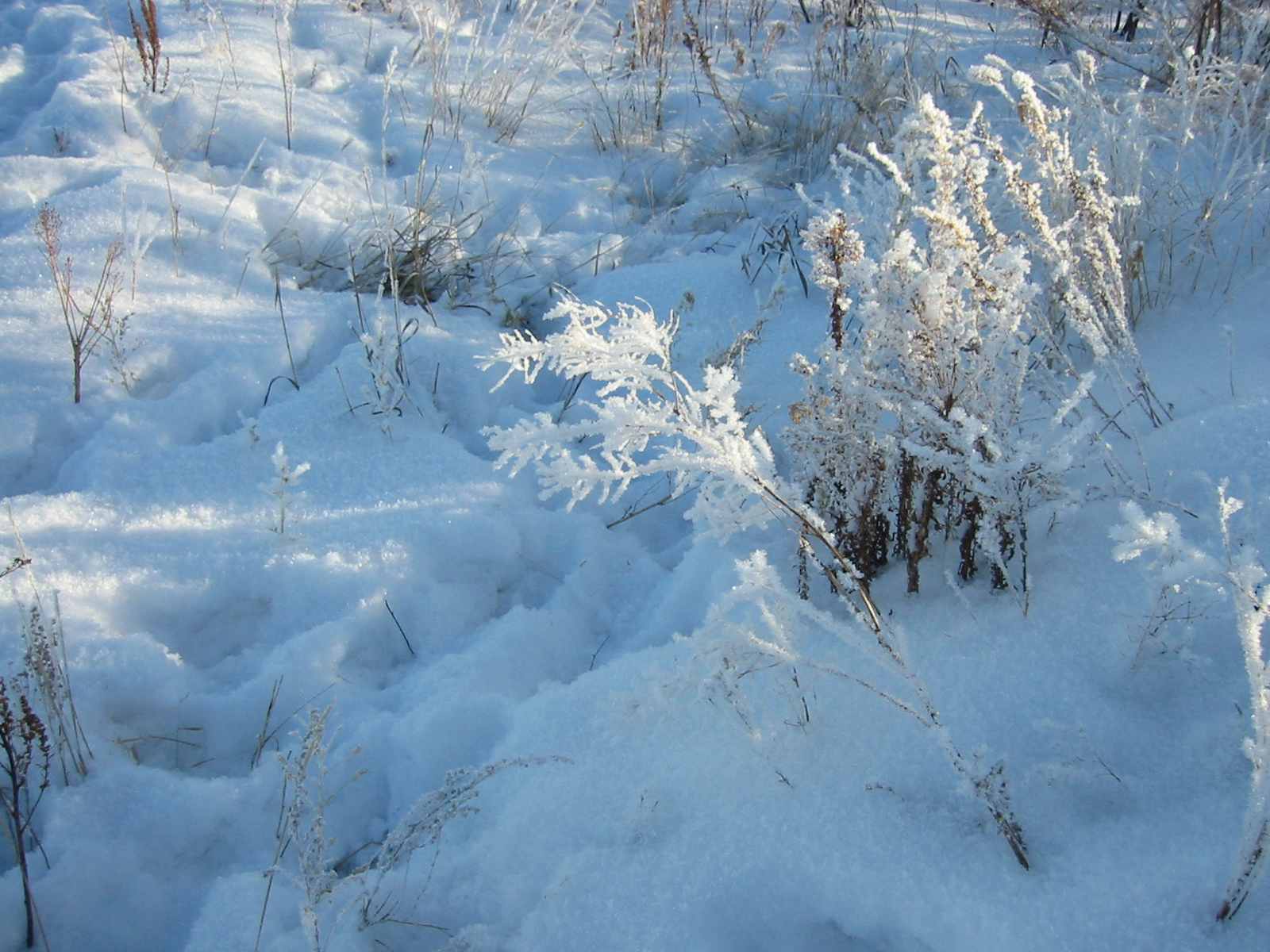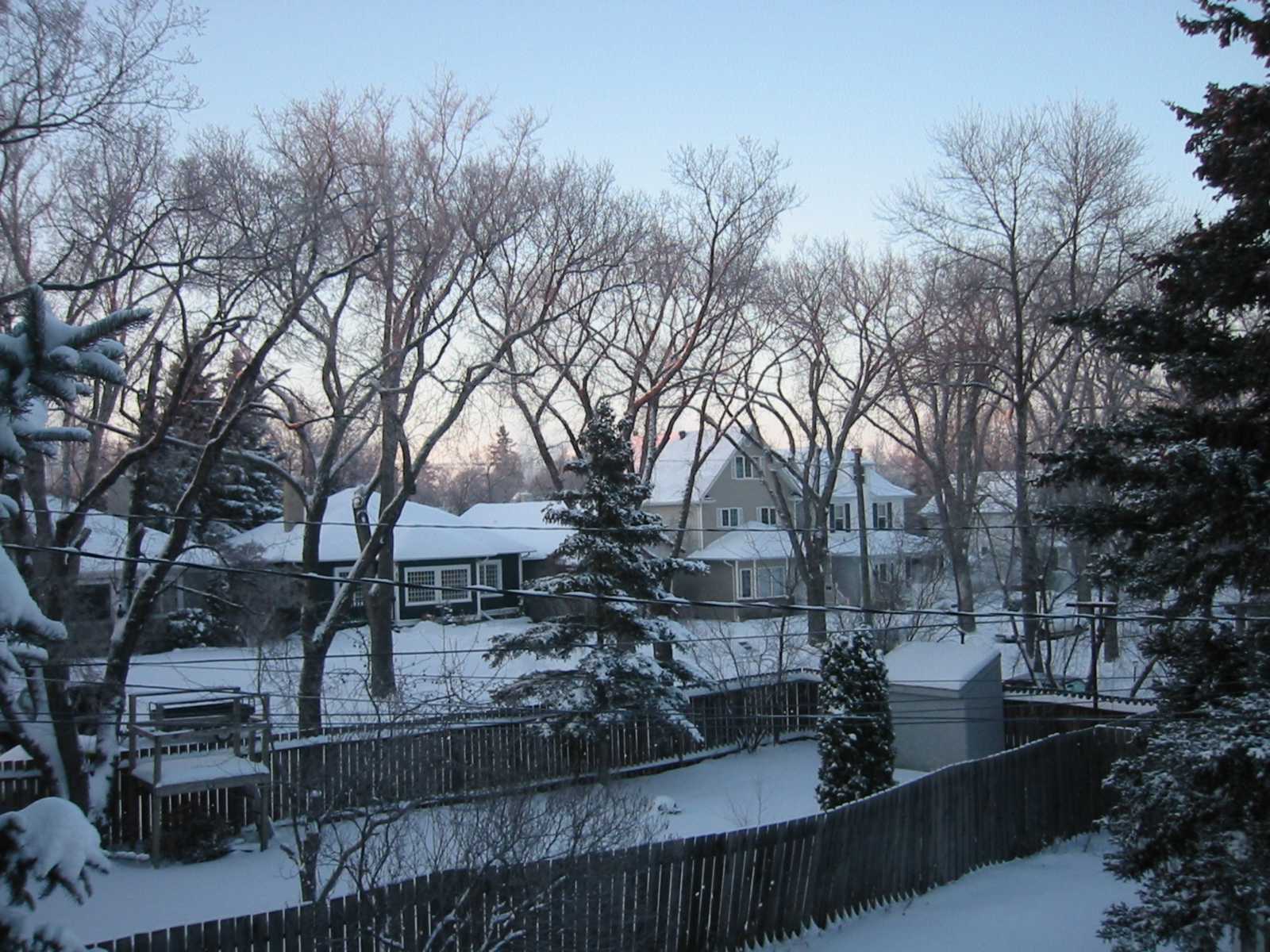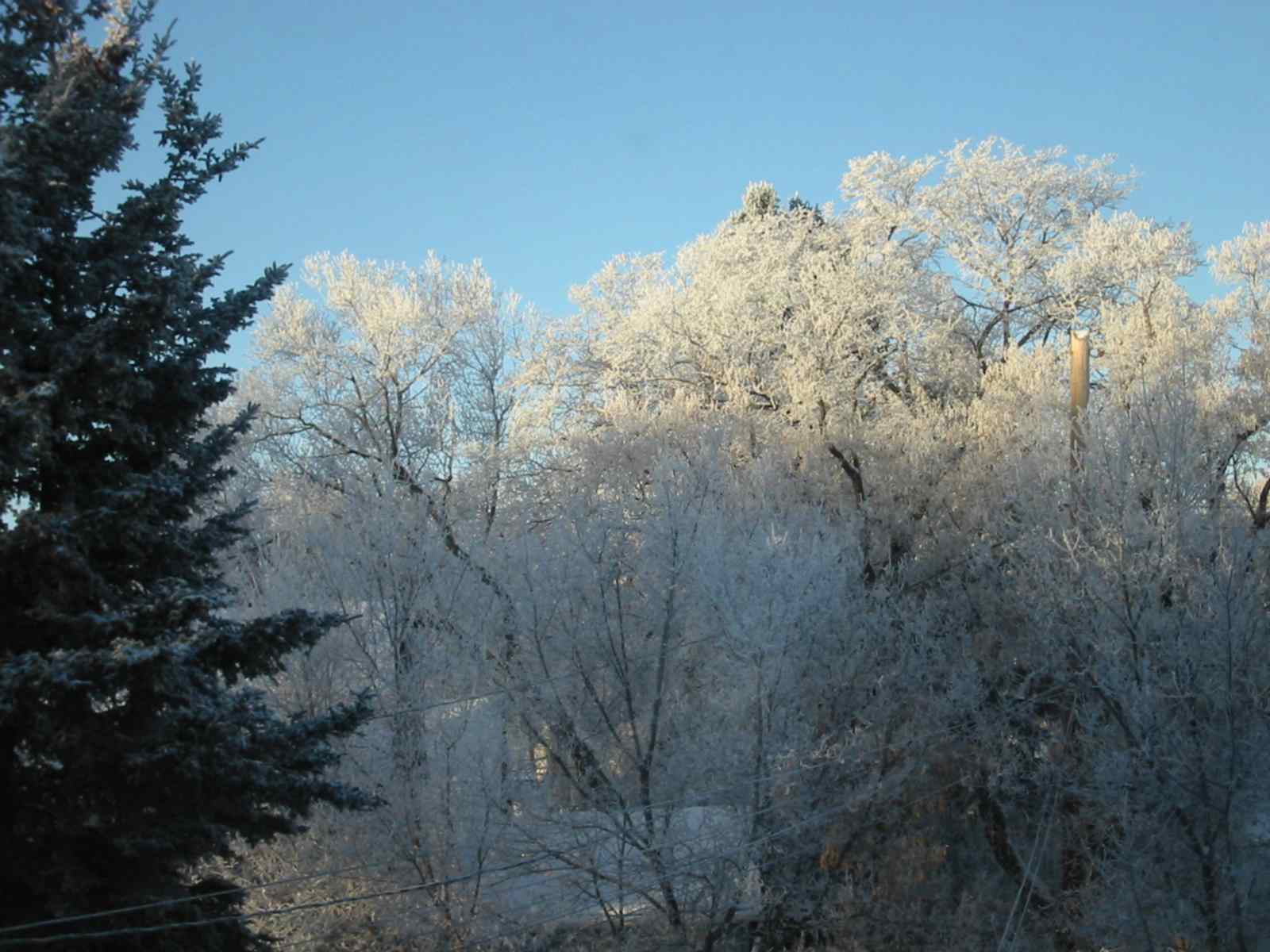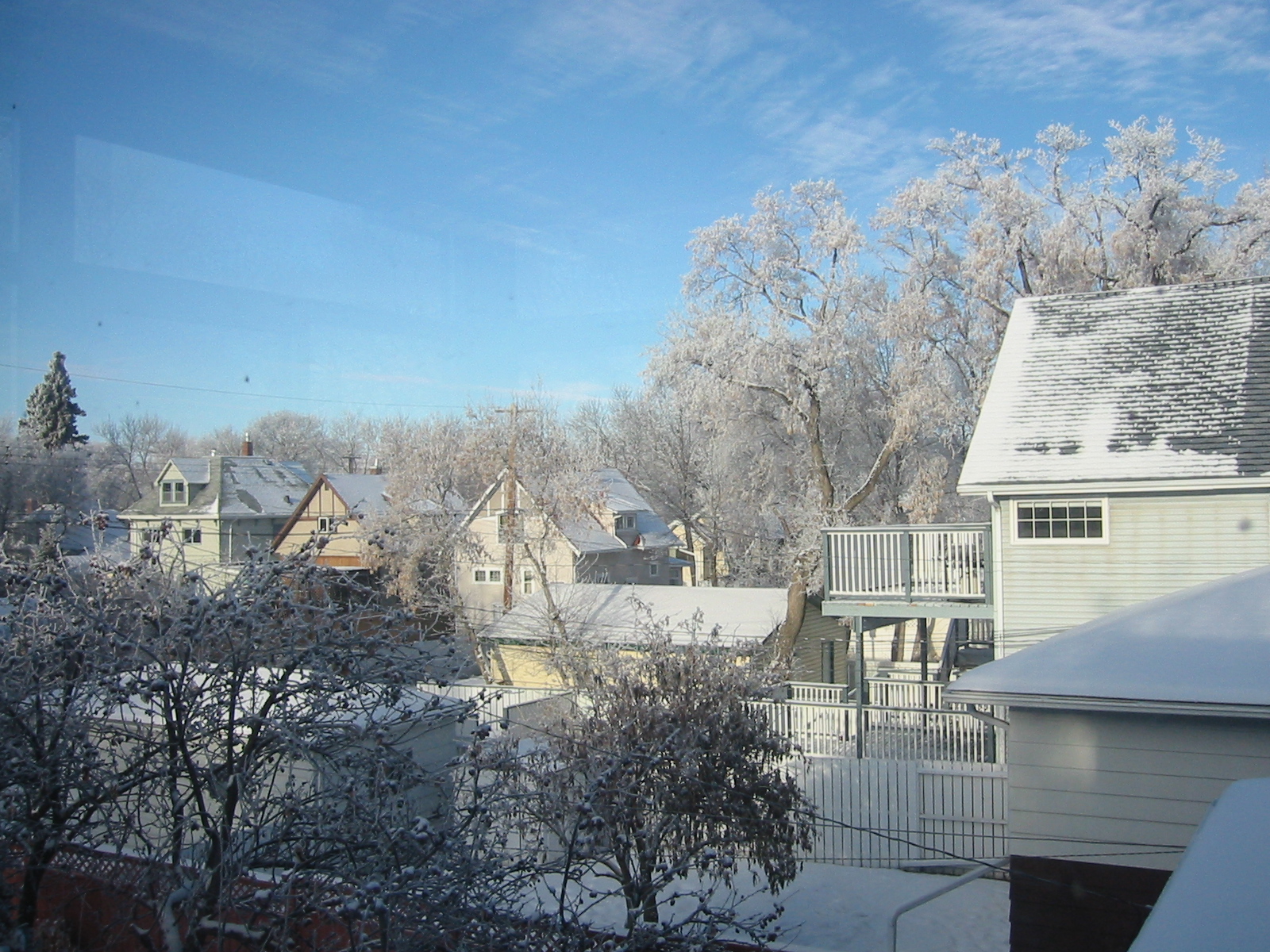 The most popular pastime is watching the weather and the seasons change. The spring is very short (sometimes just one week). The summer starts in middle May (though sometimes it snows then) and can end any time from September to November. Therefore the fall can also be short. In 2002 and 2004 the first snow fell on October 17. In 1999, it fell on October 15. Once snow comes, it stays. The winter definitely dominates from November until May and it can get as cold as minus 45 C. Usually there isn't much snow and it is a crisp-clean "dry cold" with squeaky snow and ice on the windows. But this last year, it was warmer, the temperature varied around 0 and there was a lot of slush and ice, like what winter is in Ontario or Sofia, Bulgaria.
Probably because of the long winter and the isolation, Saskatoon has developed its own little world which offers everything one can wish for: art (a great Mendel gallery, many festivals), music (a quite good Symphony, countless chamber orchestras performing in the churches, and even Opera!), science (world leader in gene engineering, plant bio-technologies, and of course, Computer Science :-), and probably more restaurants per capita than any other city. All this, combined with the relaxed style of a Midwestern town with friendly people, inexpensive living, some occasional traffic-jams that last from 4:50 until 5:20 PM and still allow 20 minutes to drive across the city. It is the most comfortable city to live in! The only disadvantage is, again the isolation, that makes it hard to get in and out without at least 3 connecting flights. But if it wasn't for this, there would have been much more people who would have lived here, and the advantages of a small city would have disappeared.